How To Break The Ice With Your New Roommate
Moving in with a roommate is an excellent way to save some extra cash on those monthly installments. Nowadays, with many apartment communities offering roommate matching services, residents receive the added benefit of moving in with someone who shares their hobbies and interests. Nevertheless, there might still be some awkward tension between new roommates as they adjust to cohabitating with someone they just met.
The following activities, presented by Union on 5th, are tons of fun and great for breaking the ice with a new roommate! Looking for apartments in Pittsburgh that offer roommate matching services? Well, you just found them!
Contact us today to schedule a tour and discover why our residents love to call our Pittsburgh apartments home!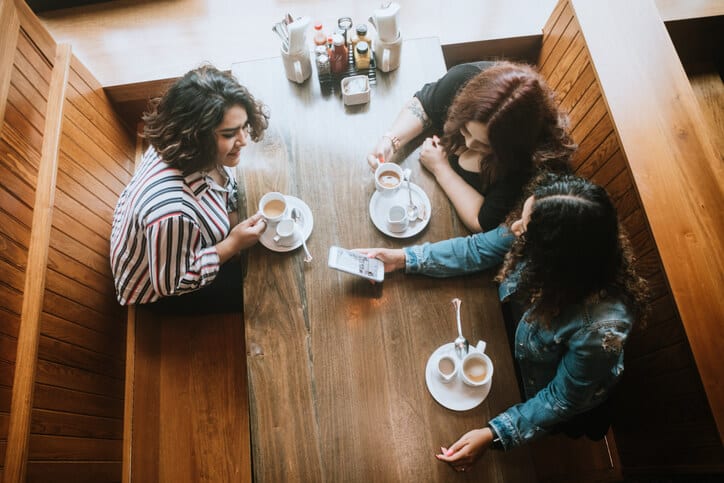 Ask Them Questions
Asking someone about themselves is a great way to make them feel cared for and comfortable. They don't need to be deeply personal questions, as that may seem overly-intrusive at first. For now, stick to fun icebreaker questions such as:
What's your favorite TV show?
Who's your favorite musical artist?
What are your biggest pet peeves?
What's your dream job?
Do you play any sports?
What's the most embarrassing thing you've ever done?
What can I do to be an ideal roommate?
Questions such as these keep things lighthearted and will grant you plenty of insight into your new roommate's likes, dislikes, and personality.
Explore Together
Moving into a new apartment means new surroundings to explore, if not an entirely new city. It's also the perfect opportunity to go on a roomie adventure and explore the fresh locale. Whether the adventure's goal is to check out all the coolest local shops and eateries or simply go on an impromptu drive and see where you end up, exploring together is a great way to bond. Prefer staying close to home? Our Pittsburgh student apartments boast a convenient location, next to Duquesne University and minutes from restaurants, shopping, and entertainment hotspots.
Cook Together
Everyone loves a delicious meal, so why not prepare one together? Grab a cookbook, run to the store for ingredients, and then hurry home to cook up your masterpiece. Doing so can also be a great team-building exercise and give you something to talk about — plus, you get to feast afterward! For some added fun, make it a weekly tradition, so the two of you have something to look forward to each week. Not to mention, it will help maintain your friendship going forward.
Decorate
Kill two birds with one stone by decorating the apartment together. Doing so can give residents a peek into their roommate's craftier sid and aesthetic tastes. Even roomies moving into furnished apartments can take some time to rearrange the furniture to their liking and add some personal touches. Head over to the nearest home goods store and pick out decorations you both enjoy. By the end, you'll have bonded and combined your tastes to create a home where you'll both feel comfortable.