6 Apartment Must-Haves For Duquesne Dukes
Many Duquesne University scholars choose to live in student apartments rather than cramped dorm rooms, and it's not hard to see why. Student apartments are all about providing scholars with the utmost comfort and convenience. Our Pittsburgh student apartments, for example, come fully furnished and move-in ready with full-sized memory foam mattresses, a large desk, couch, coffee table, end table, dining room table, stackable washer and dryer, and a kitchen outfitted with energy-efficient appliances! Nevertheless, even when moving into furnished apartments, students should take some time to consider what else they may need to make their new place feel like home. Below, Union on 5th shares six student apartment must-haves for Duquesne Dukes.
Contact us today to schedule a tour of our apartments in Pittsburgh!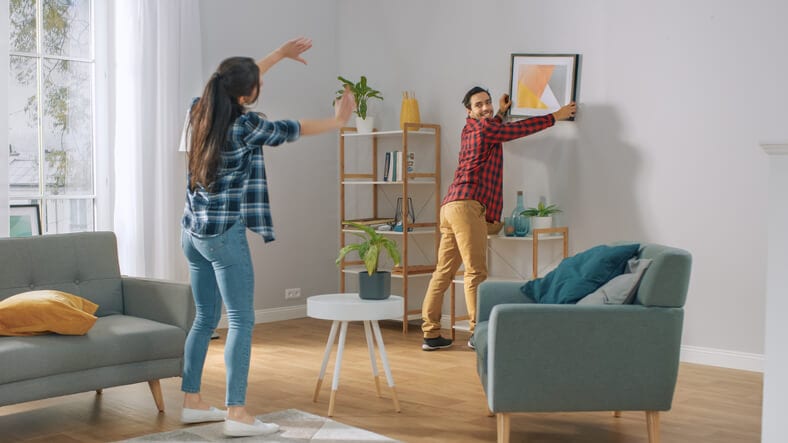 Bedding
Though furnished housing may provide a mattress and bed frame, students should remember to bring any items that will be necessary to dress their bed. After a long day of unpacking, the last thing you want is to realize you don't have any cozy sheets to cuddle up into when it's time to hit the hay. Be sure to bring some soft sheets, a comfy blanket, and as many pillows as your heart desires. Also, your bedding's color scheme often sets a precedent for the rest of your bedroom, so be sure to pick tones you like and plan accordingly!
Décor
Here at Union on 5th, we take care of all the big pieces such as couches and tables, but we still encourage our student residents to decorate in their own personal style as well. Whether that's with posters, rugs, candles, lights, or a plethora of lovely houseplants is entirely up to you. Decorating with some sentimental items such as pictures of friends and family or a hand-knitted throw from Grandma is always encouraged, as it helps nurture a comfortable and homey environment. 
Clothing For Every Season
Pittsburgh, PA, experiences all four seasons in full force year-after-year. Accordingly, soon-to-be Dukes should pack outfits they'll be comfortable in during both the summer and winter months. Forget to pack a hefty winter coat before moving in here at the Union on 5th? No worries! Residents of our Uptown apartments benefit from our centralized location in the heart of Pittsburgh, which places them mere minutes away from Fifth Avenue Place and a myriad of other outstanding shopping centers that offer fashionable clothes for every season.
Dishes & Cookware
We offer various floor plans for residents to choose from, each of which features a spacious kitchen, complete with a refrigerator, dishwasher, microwave, full-size oven, and stove. With a fully-equipped kitchen, residents will have the opportunity to perfect their cooking skills. However, before they can begin whipping up a delicious home-cooked meal, they'll need dishes and cookware. Bring plates, bowls, mugs, pans, pots, baking sheets, etc. If you've got roommates, coordinate with them and decide who should bring what.
Duquesne Dukes Apparel
If you're going to be living as a Duquesne Duke for the next several years, you might as well look the part! Show some school pride by adding a few pieces of Duke apparel to your collection and rocking them around campus. Better yet, hit up a Duke's game with some friends and grab a shirt or hoodie there. 
Renter's Insurance
It's nice to know that you're covered in the event something unfortunate should happen, and that's precisely the peace-of-mind renter's insurance provides. Renter's insurance can cover the costs of textbooks, phones, laptops, furniture, and other belongings if they're ever damaged or stolen. Here at the Union on 5th, we've made it easy to get great coverage. We've paired up with eRenters to provide our student residents with a comprehensive policy. Sign up takes less than two minutes! Contact us today to learn more!