4 Reasons To Rent Furnished Apartments
Depending on where you live, furnished apartments can set you up with almost all of the large furniture and appliance pieces you need to start living in your apartment right away (and not crashing on the couch for months). In fact, there are multiple benefits to renting a furnished apartment.
nion on 5th's Pittsburgh apartments come fully furnished with a memory foam bed, large desk and chair, and dresser in the bedrooms, and everything you could need in the common areas to help give our residents the best start possible.
Contact us today to schedule a tour and see why residents love our luxury apartments.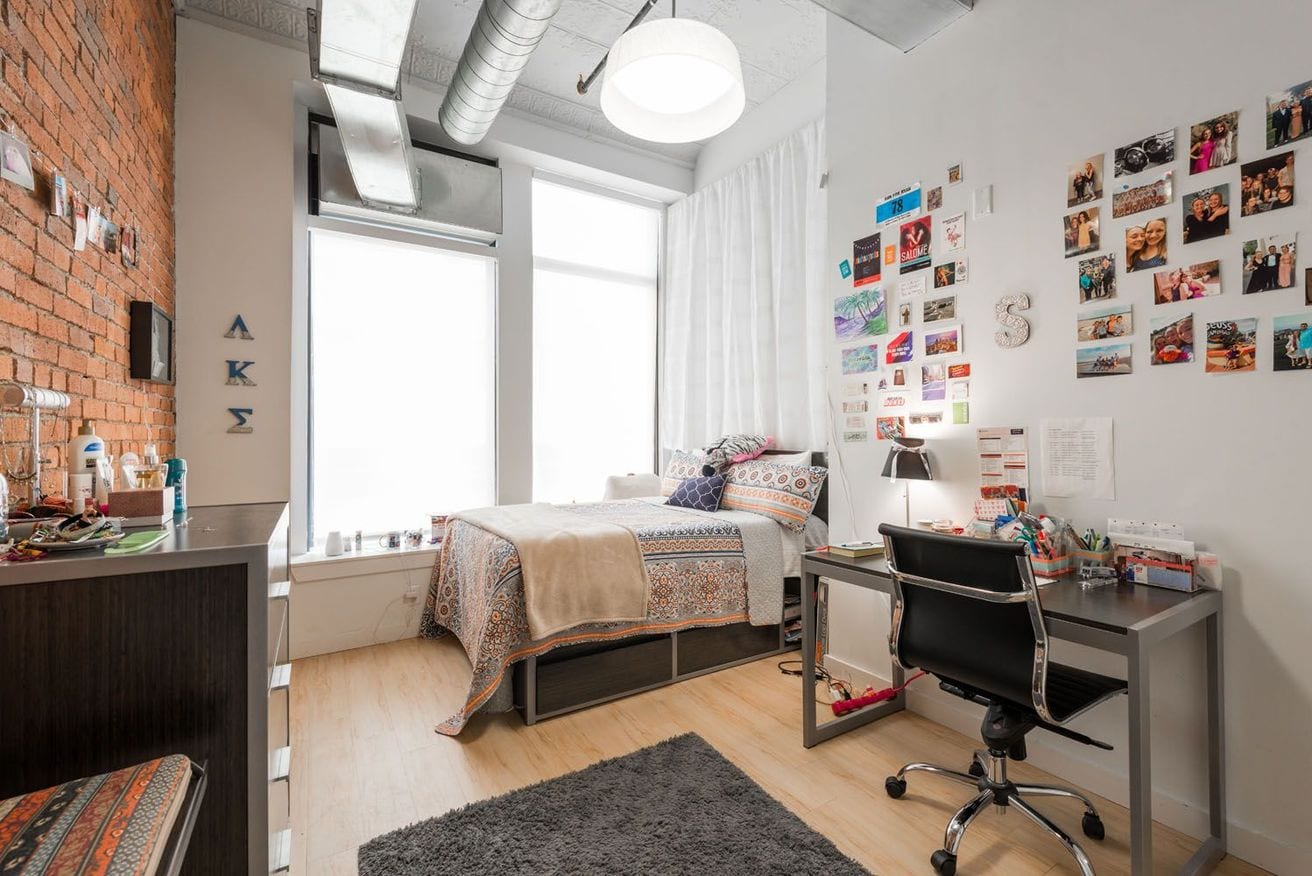 Easy Moving
Whether you're hiring movers or bribing friends with pizza to help finagle an extra-large couch through a slim doorway, there's nothing easy about moving. That is, of course, unless you're moving into a furnished apartment. When moving into a place that already has the bulk of what you need, you really only have to account for clothing, toiletries, linens, towels, and cookware, which should all be able to fit in your car neatly and require minimum effort to move.
Save Money
Not only will you save money on movers, but you'll also save money on scrambling to buy everything you need to fill your apartment from the start. Nevermind the fact that couches, tables, beds, televisions, and desks are all expensive on their own, but when you need to outfit your apartment with all of them, it becomes an unreasonable financial burden. Even if you're going thrifty and shopping secondhand, you're bound to pay more when you're not renting furnished.
Perfect For Students
Whether you're just starting out at university or it's your final semester, a student's life is always up in the air. Renting a furnished apartment gives students the freedom to go home for the summer without worrying about moving or storing their furniture. With fewer things to focus on, students can focus on their studies and live university life to its full potential.
You Can Still Personalize It
While you may feel like some of the individuality of decorating is stripped away by renting a furnished apartment, that's actually not the case. Because most furnished apartments only address larger furniture and appliances, you still have space for personal decor, art, crafts, and more. The Union on 5th wants to make sure that each resident feels 100% at home when they live with us!